The average intelligence of humans is declining. That is no longer uncertain. At the same time, most of the life-sustaining systems which elevate existence in the developed world above the poverty and deprivation in most of the rest of the world, were devised for the old breed of humans — a more intelligent breed that is rapidly dying off.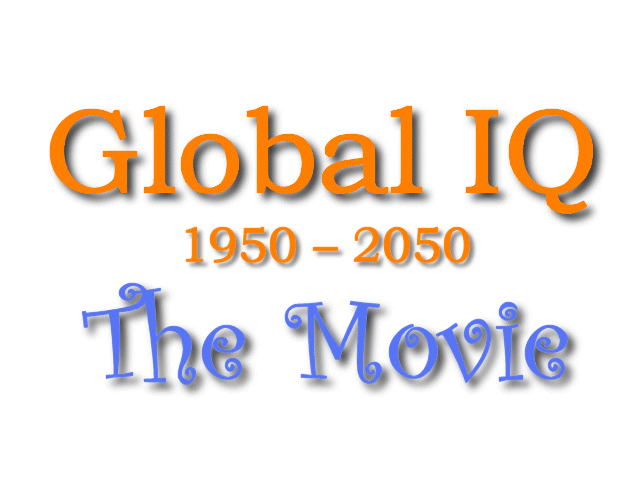 This means that unless these massive life-supporting systems are overhauled so as to be more comprehensible and maintainable by a less intelligent human substrate, a lot of people around the world are going to suffer and die unnecessarily.
The developed world is able to send many of its brightest people to the third world to help prop that part of the world up — to do things for the people of the third world which they are not capable of doing for themselves. But as the average IQ in the developed world declines — and as the best and brightest of past generations die off and are not replaced — there will no longer be a surplus of bright people that can be loaned to the third world. What do you think will happen next?
Under the old regime, more intelligent people were expected to compensate for the shortcomings of complex systems, to prevent most catastrophic failures. But as catastrophes such as the 2008 financial deleveraging illustrated, some complex systems keep pushing the bar of failure again and again until all the props collapse for a time.
In the new dysgenic regime, there will be fewer intelligent people capable of acting independently of the imperfect systems. This means that unless the operating procedures for these complex infrastructure systems are adapted to the lower levels of mean intelligence, failures are likely to occur more frequently with cascading consequences.
The world of human knowledge is complex enough for a society with an average IQ of around 100. Dynamic complexity exposes societies to a wide range of unknowns, coming at them at an ever higher rate over time. Such complexity demands more intelligent populations, not less. But we will have to work with what we have.
The "elites" of modern societies are largely unaware of their own abysmal ignorance and unsuitability to lead. Their own arrogance and greed for power and status shields them from the knowledge that they are walking on a crumbling scaffold. They certainly do not know what is coming, and probably would not care even if they did, so long as their own "needs" were met.
Billions of people are kept alive not because of wise leaders, but because of complex infrastructural systems that have a certain amount of resilience built into them to minimize catastrophic failures. But for many reasons, those systems are being undermined from several directions. Some of the degradation of reliability is intentional, and much is not intentional. Either way, these massive interlocking systems are long overdue for an overhaul.
It may help if we update our views on "human error," and the best ways to avoid catastrophic failure as a result of what we have traditionally referred to as human error.
Sidney Dekker is a former professional pilot who teaches safety science in Europe and Australia. His book "Drift into Failure" is a classic look at how flawed systems lead to catastrophic failures which are almost always blamed on "human error." The excerpted table above comparing the Old View with the New View of human error, comes from that book.
The video below is the 5th installment of a 5 part series on Understanding Human Error.
Dekker is urging a re-examination of critical systems on the basis of logic and common sense, as a way of reducing costly failures and "human error." But like most people who look at this serious problem, he may be overlooking one of the biggest reasons for reworking the human interfaces for these complex systems — the coming wave of lower IQ workers in most parts of the world. This crisis of lower IQ workers is coming for reasons of low fertility across the developed world. This low fertility in the developed world forces higher levels of dependence upon immigration from the undeveloped world.
According to the above map from Anatoly Karlin, the US is losing significant IQ points due to immigration, but not nearly as many as other countries such as Germany and Switzerland.
As average IQs decline, critical infrastructural systems become more prone to catastrophic failure, since fewer high IQ persons will be available to catch fatal errors before they become fatal.
Even in the most intelligent societies, human stupidity approaches infinite supply. But in the modern era of corrupt politics and fraudulent elections which lead directly to a loss of robustness and resiliency in the complex systems that sustain our lives and livelihoods, the contrived acceleration of the coming Idiocracy puts us all at great risk.
It is important that we understand the message that Sidney Dekker and other "resilience engineers" are trying to get across to us. Doubly important, in fact, if we understand even a little of the danger we face as we enter the coming Idiocracy.